Archive for the 'General information' Category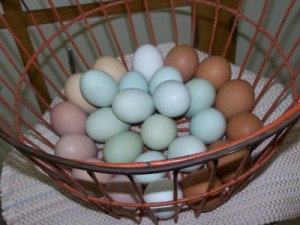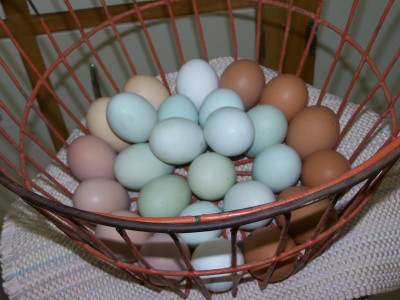 FARM FRESH EGGS,
Standard Araucanas & Phoenix! We SHIP Eggs, Roosters, Fine Wool & Fiber!
We have delicious FREE RANGE farm fresh EGGS available EVERY DAY of the year 24/7. Our many breeds of chickens such as Standard Araucanas, Phoenix & Silver Spangled Hamburgs. Bantam Araucanas, Silkies & Showgirls & pretty mixes (most are free range) except during hawk season & all are pets. We have goats, sheep, peafowl & bunnies. See our PHOTOS!
The gardens are ORGANICALLY grown! We grow 5 varieties of raspberries. We sell beautiful WOOL & fiber to spin, felt or craft. Email MacopinFarm@gmail.com for sale info on eggs, wool, Homemade Gift Baskets, BEAUTIFUL roosters & more!
Legitimate COMMENTS welcome, just click on comments and then fill in where it says leave a reply then hit submit comment.
PLEASE NOTE: All pictures on this site are my property and may NOT BE DUPLICATED without my written permission, thank you.
If you would like to set up a web site that is affordable with 24 hour free technical support like mine then click below for more information.
http://www.hostmonster.com/track/macopinf/homepage